CALL US TODAY


8210 BROADWAY ST San Antonio, TX 78209
210-826-2677 Main
210-826-2679 Fax
3400 Nacogdoches Rd ste3 San Antonio,TX78217
210-701-8848 main


!!!COME CHECK OUT OUR NEW LOCATION!!!
3400 Nacogdoches Rd Ste 3
San Antonio, TX 78217
(210)701-8848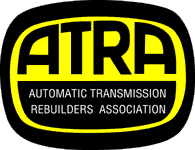 Dominant work ethic and superior customer service insured BOSS AUTOMOTIVE the 2015 and 2016 San Antonios' Best Auto Repair Shop award. Come get your vehicle serviced like a BOSS.
CHECK OUT OUR SPECIAL PROMOTIONS PAGE FOR GREAT SAVINGS ON YOUR NEXT VISIT TO BOSS AUTOMOTIVE​
Welcome to Boss Automotive!
Where quality is our first priority
Auto Repair in San Antonio
Fleet Services in San Antonio
Here at Boss Automotive, our business is primarily

fleet services in San Antonio

both gas, diesel, as well as drive train. All of our transmission rebuilding is done in house, along with all other repairs. With our

auto repair in San Antonio

, we offer 30 day billing with an approved account. We also offer 6 month no interest financing with approved credit. All repairs come with a 12 month or 12,000 mile warranty. We also offer an extended warranty, and handle most extended warranty and fleet service companies.
​



​ We honor senior and military discounts both active and retired
Boss Automotive is veteran owned and operated. Our company is built around and caters to the fleet industry.
We understand that time is money, which is why we are conveniently open 6 days a week. Please keep in mind that we do offer free pick up and delivery with all major repairs. We are sure that once you have used our car service in San Antonio you will understand why we say we specialize in fleet services.
​
Boss Automotive is just a phone call away and we look forward to servicing all of your automotive needs.
​
​
We accept cash, checks and most major credit cards
​FREE TOWING WITH MAJOR REPAIR!

Hours Of Operation
​
MONDAY - FRIDAY: 8:00 AM - 6:00 PM
​SATURDAY: 8:00 AM - 12:00 PM
​
​NIGHT DROP AVAILABLE
Can't make it before we close? Call for key drop off​, we'll get to it first thing next morning!
​
(210) 826-2677
8210 Broadway #3
San Antonio, TX 78209
2 blocks inside Loop 410
​
(210)701-8848
3400 Nacogdoches Rd STE3
San Antonio, TX 78217
Car Service
in San Antonio
​- Complete Computer Diagnostics

- Complete Safety Analysis

- Drivability Problems

- Tune - ups

- Oil Changes

- Tires

- Brake repair specialist

- Complete transmission rebuild

- Steering and Suspensions
​
​